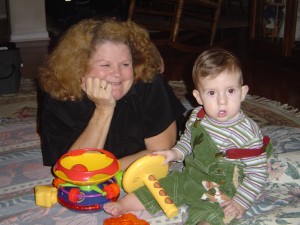 Caden's grandma went on to be with the Lord this weekend.  Sherry's mom was as loving and giving of a person as you will ever meet. She loved God, her husband, her children and her grandchildren with all of her heart.  Grandma and Grandpa's nearly 31 years of marriage defined love and commitment in terms that few people have the privilege of even witnessing in this day and time much less experiencing. Grandma will be missed by many, and especially by her boys in the Osborne house.
Services for Darla Jean Pack will be held at the Parks Funeral Home in Summerville on Tuesday March 22 at 3pm.  The family will be available at the same location for visitation tonight (Monday 21st) from 6-8pm.

Caden Update:
Caden has healed from the pneumonia to the point that he no longer requires oxygen. PRAISE GOD!!!